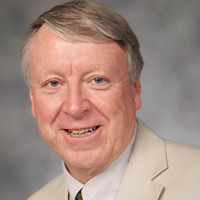 Edwin Thomas
PhD
Edwin L. "Ned" Thomas is the William and Stephanie Sick Dean of the George R. Brown School of Engineering at Rice University. Dr. Thomas is a leading researcher and inventor in materials scientist and mechanical engineering. He is a member of the National Academy of Engineering and the American Academy of Arts and Sciences. He holds joint appointments in the Departments of Materials Science and NanoEngineering and Chemical and Biomolecular Engineering and collaborates with scientists and engineers in the Richard E. Smalley Institute for Nanoscale Science and Technology at Rice. He is the former head of the Department of Materials Science and Engineering at the Massachusetts Institute of Technology, a position he held from 2006 to 2011. While at MIT, he founded OmniGuide Inc, and founded, and served as the Director of, the MIT Institute for Soldier Nanotechnology. Before joining MIT, Dr. Thomas founded and served as co-director of the Institute for Interface Science and was head of the Department of Polymer Science and Engineering at the University of Massachusetts. He is a recipient of the 1991 High Polymer Physics Prize of the American Physical Society and the 1985 American Chemical Society Creative Polymer Chemist award. He was elected Inaugural Fellow of the Materials Society in 2008, Fellow of the American Association for the Advancement of Science in 2003 and Fellow of the American Physical Society in 1986. He wrote the undergraduate textbook, The Structure of Materials, and has coauthored more than 435 papers and holds 18 patents. Dr. Thomas received a B.S. in mechanical engineering from the University of Massachusetts and his Ph.D. in materials science and engineering from Cornell University.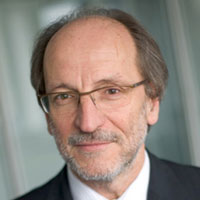 Patrick Maestro
PhD
Dr. Maestro started his career in 1980 within Rhône-Poulenc, where he held several research positions in the physics and chemistry of inorganic compounds, particularly rare earths, and their applications in luminescent materials, pigments, magnetic materials, and catalysis. He was named a Fellow Scientist of Rhode-Poulenc in 1994, then was appointed as a member of the Scientific Council of Rhode-Poulenc, and then of Rhodia. In 2004, he was appointed Scientific Director of Rhodia. At Rhodia, he put in place long term orientations for the group, in the domains of physical-chemistry, inorganic chemistry, materials science, polymers, and renewable chemistry. Since 2013, he has been the Scientific Director, Research and Innovation, at Solvay. Dr. Maestro established several collaborations with the academic world, particularly with four joint teams with French CNRS and universities. He holds 12 Patents, 60 Publications, 20 invited talks at International Conferences.
Dr. Maestro holds a PhD in Solid State Physics and Chemistry, University of Bordeaux, France, Laboratory of Solid State Chemistry. He is a member of the French Academy of Technologies since 2014, and received the Innovation Medal from CNRS, the leading research organization in France, in 2015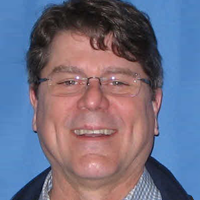 V. Bryan Lawlis
PhD
Dr. Lawlis is a leading biotechnology entrepreneur and executive with expertise in the areas of process development, manufacturing scale-up, formulation, and clinical development of biologics. He serves as a director of BioMarin Pharmaceuticals, Inc. (NASDAQ:BMRN), Geron (NASDAQ: GERN), Coherus Biosciences (NASDAQ:CHRS), ReForm Biologics and Sutro Biopharma, Inc. Dr. Lawlis was previously the President and Chief Executive Officer of Itero Biopharmaceuticals LLC that he co-founded in 2006. Dr. Lawlis served as President and Chief Executive Officer of Aradigm Corporation (NASDAQ:ARDM), from August 2004, and served on its board of directors from February 2005 continuing in both capacities until August 2006. Dr. Lawlis served as Aradigm Corporation's President and Chief Operating Officer from June 2003 to August 2004 and its Chief Operating Officer from November 2001 to June 2003. Previously, Dr. Lawlis co-founded Covance Biotechnology Services, served as its President and Chief Executive Officer from 1996 to 1999, and served as Chairman from 1999 to 2001, when it was sold to Diosynth RTP, Inc., a division of Akzo Nobel. From 1981 to 1996, Dr. Lawlis was employed at Genencor, Inc. and Genentech, Inc. His last position at Genentech was Vice President of Process Sciences. Dr. Lawlis holds a B.A. in microbiology from the University of Texas at Austin and a Ph.D. in biochemistry from Washington State University.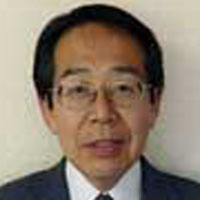 Satoshi Kabasawa
PhD
Dr. Satoshi Kabasawa has over twelve years of experience in corporate venturing at Panasonic following a successful career leading R&D at Panasonic. Currently, Dr. Kabasawa is a Professor at Osaka and Keio Universities. Previously, he was Team Leader, Strategy Planning Group, Corporate R&D Strategy Office, for Panasonic where he oversaw Panasonic's strategic venture activities and start-up investments in Silicon Valley and Japan. He established Panasonic's corporate venture capital arm in Silicon Valley in 1998, and was in charge of overseeing its operation as well as the Panasonic's corporate venture capital operation in Japan. Dr. Satoshi's team built a portfolio of over 40 start-up investments across the US, Japan, and EU. Previously, he was co-founder and Managing Director of Panasonic's Digital Concepts Center (PDCC) through 2003, before he returned to Japan and expanded this operation worldwide. Earlier, Dr. Kabasawa held executive R&D positions with Matsushita Electric Industrial (Panasonic) and managed several major international R&D initiatives for Panasonic. During his career, he has established and managed several collaborations between US Universities and Panasonic as well as world-wide Panasonic global research initiatives that included Panasonic labs in Japan, US, Taiwan, and China. He is a part time professor at Osaka and Keio Universiteis in the areas of entrepreneurship and open innovation. Dr. Kabasawa has a PhD, MS, and BS in telecommunication engineering from Osaka University.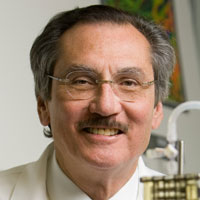 David Humes
MD
Dr. Humes is a Professor of Internal Medicine at the University of Michigan Medical School and previously was the John G. Searle Professor and Chair of the Department of Internal Medicine until 2000. At the University of Michigan, Dr. Humes has served as Director of the Nephrology Research Laboratories, Chief of the Nephrology Section at the VA Medical Center, Chief of the Medical Service at the VA Medical Center, and Acting Chief of Staff at the VA Medical Center. He is a member of the editorial board of five scientific journals and has published approximately 185 scientific papers, edited numerous textbooks, and has over 40 patents issued or pending. He is an international authority in the areas of stem cell biology, and tissue engineering, and renal failure. He has received NIH funding for over twenty years and is the recipient of several awards in Nephrology, including The President's Award from the National Kidney Foundation and the A.N. Richards Distinguished Achievement Award in Nephrology. Dr. Humes was the scientific founder and Chief Science Officer of CytoPherx, Inc, a start-up developing novel filtration membrane devices for the dialysis and acute renal failure markets. He is also the founder of Innovative BioTherapies, a company developing nanofabricated replacement organs utilizing stem cells. Dr. Humes graduated from the medical school of the University of California, San Francisco, where he also completed his internship and residency training. He was an Associate Professor at Harvard Medical School prior to joining the faculty at the University of Michigan Medical School.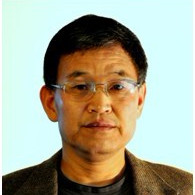 Dr. Chunming Niu
PhD
Dr. Niu is a leading researcher and inventor in the field of materials synthesis and has helped commercialize a variety of Advanced Materials applications. He has more than 20 years of experience in new materials synthesis and product development for applications in the areas of catalysis, energy storage and conversion, separation, and electronic devices. He is currently Professor at Xian Jiaotong University and Director of the Center of Nanomaterials for Renewable Energy in China. In addiiton, he is a member of the Board of Directors at Unidym, Inc., a world leader in the development, manufacture and application of carbon nanotubes, where he was formerly Vice President of R&D. Previously, he was the scientific founder and Director of Chemistry of Nanosys, a nanotechnology company that he cofounded with Larry Bock n 2001. Before that Dr. Niu served in senior scientific roles at Hyperion Catalysis Intl. where he was a key inventor contributing Hyperion's patent portfolio of carbon nanotube production processes, treatments and applications. Dr. Niu earned his PhD in Solid State Chemistry from Brown University and an MS in Heterogeneous Catalysis from Nanjing University. He completed his postdoctoral training in Physical Chemistry at Harvard University and Columbia University. He has more than 70 US patent applications (54 issued) and 35 scientific publications.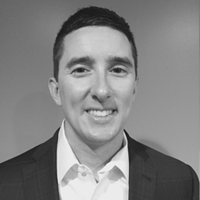 Frank Levinson, Jr.
Senior Technical Analyst, United States Air Force
Frank Levinson Jr. serves as an advisor to Phoenix Venture Partners (PVP) on U.S. Government interactions and the applicability for novel materials and device technologies for U.S. strategic interests. Frank's career with the United States Air Force and government research labs has focused on the development of new sensor capabilities and modes, advancement of novel aerospace concepts, introduction of novel engineering solutions for complex ground based sensors, and the design of field tests to demonstrate capability. Frank has also been a systems simulation and test engineer on rocket systems, aerospace platforms, and satellites. Frank received a Masters in Mechanical Engineering from the University of Dayton and a Bachelors of Science in Mechanical Engineering from the Rose Hulman Institute of Technology. Frank is an avid racecar driver in his spare time and has significant hands-on expertise in racecar telemetry analysis, automotive dynamics, and parts fabrication.